Board of Advisors
IfE's Advisors are democratically chosen to represent various perspectives and regions as we make decisions on our policies and actions.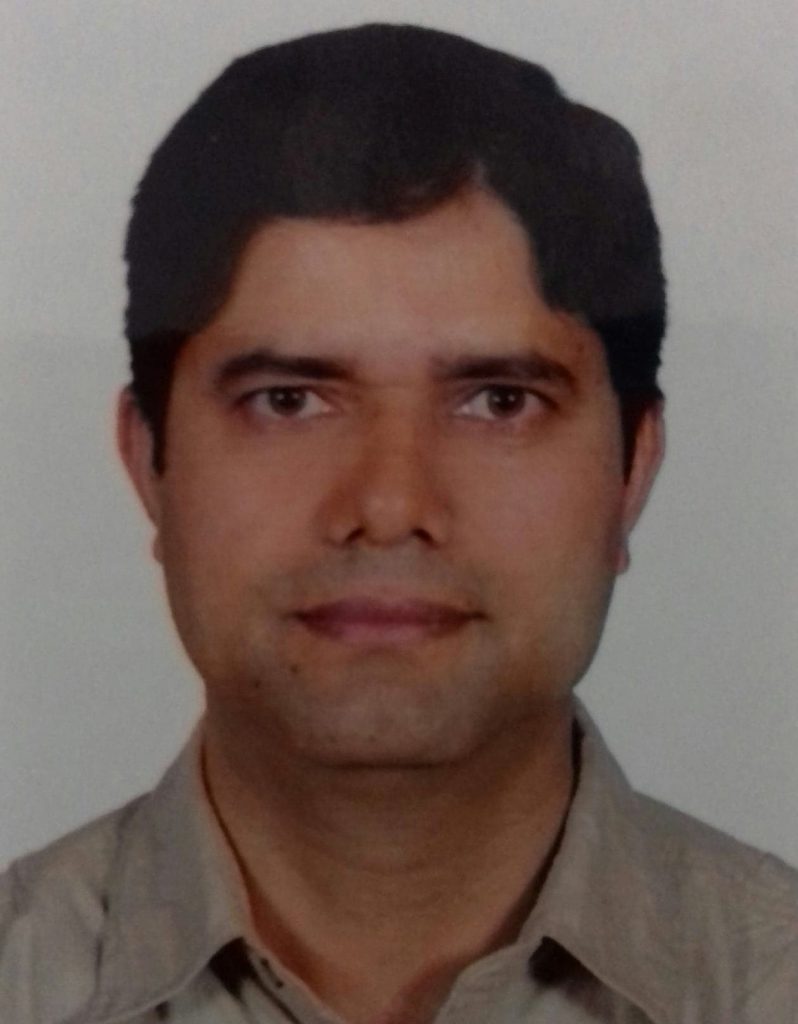 Bhola Bhattarai (Nepal): Bhola Bhattarai is a development activist working in social and environmental issues since last 25 years in Nepal. He is currently Executive Director with the national civil society organization called National Forum for Advocacy, Nepal (NAFAN). He has been working with hundreds of civil society organizations and other community-based organizations to promote and strengthen the process of participatory democracy and governance. His basic role is to organize and mobilize marginalized communities to increase their access and control over public resources. He is also providing his support to Liberty College and CG Institute of Management (CGIM) as a Faculty member. Currently, he is associated with FHI 360 as an advocacy expert to mobilize civil society organizations in 34 districts in Nepal.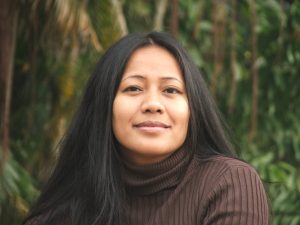 Binalakshmi "Bina" Nepram (India):  Bina Nepram is an indigenous scholar and a women's human rights defender, whose work focuses on deepening democracy and championing women-led peace, security, and disarmament in Manipur, Northeast India, and South Asia. She is the founder of three organizations: the Manipur Women Gun Survivors Network, the Control Arms Foundation of India, and the Global Alliance of Indigenous Peoples, Gender Justice, and Peace. In 2010 Bina also initiated the Northeast India Women Initiative for Peace to ensure that indigenous women in Northeast India are included in peace talks and peace processes.
Bina has authored and edited five books, including Deepening Democracy, Diversity, and Women's Rights in India (2019), Where Are Our Women in Decision Making? (2016), Meckley: A Historical Fiction on Manipur (2004) and South Asia's Fractured Frontier (2002). Her work has garnered international recognition, including the Anna Politskovskaya Award (2018), Women have Wings Award (2016), CNN IBN Real Heroes Award (2011), Ashoka Social Innovators Fellowship (2011), and the Sean MacBride Peace Prize (2010). In 2013, the U.K.-based Action on Armed Violence named her one of "100 most influential people in the world working in armed violence reduction." Forbes (India) had listed Bina in 2015 as one of "25 young minds in India that matter". 
Bina served as a Visiting Scholar at Columbia University in 2017–2018 and later was IIE-SRF Visiting Scholar at Connecticut College in 2018–2019, where she designed and taught a course based on 15 years of her activism on "Women, War and Peace". Bina also was a Reagan Fascell fellow at the National Endowment for Democracy in Spring 2020, where she worked on deepening democracy and ensuring rule of law and gender justice in Northeast India. She is a board member of the International Peace Bureau, the 1910 Nobel Peace Laureate.
Bina has represented her community at several meetings at the United Nations in Geneva and New York City where she works and engages with global multilateral bodies in an effort to bring peace and justice in her home state Manipur and Northeast India, a part of India that is home to longest-running armed conflict and subjected to a martial law since 1958. Bina is strongly committed to issues of peace, justice, disarmament, and ensuring a racial and gender-just world. Peace for her is hard work every single day.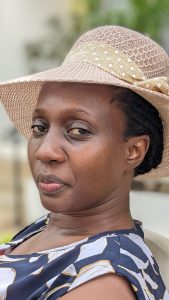 Bridget Mugambe (Uganda):  Bridget Mugambe is a food sovereignty advocate passionate about learning the endless mysteries of food. She is Ugandan, with a Master's Degree in Social Sciences (Public Administration and Management). She has worked in the Not-for-Profit sector for more than 15 years now, working for the realization of farmers' and community rights to seed, land, water, and biodiversity and against the corporate control of African agriculture and livelihoods especially through Intellectual Property Rights (IPRs). She has also specifically worked with a trade policy and trade negotiations NGO, to link global trade issues and negotiations to rural populations in Eastern Africa, and to strengthen the capacities of trade unions, local policymakers, and community-based organizations to contribute to trade negotiations at the regional and global levels.
For eight years now, Bridget has been working with a pan-African movement, the Alliance for Food Sovereignty in Africa www.afsafrica.org, as a programs coordinator. Within AFSA she also facilitates the Agroecology and Climate Change Working Group, which is currently running a climate action campaign that aims to bring agroecology to the fore of climate policy and negotiations at the national (12 African countries), regional (Africa), and international (COP) levels.
As an advisor to IfE, her hope is to support networking and project advisory, especially on community empowerment and collective action.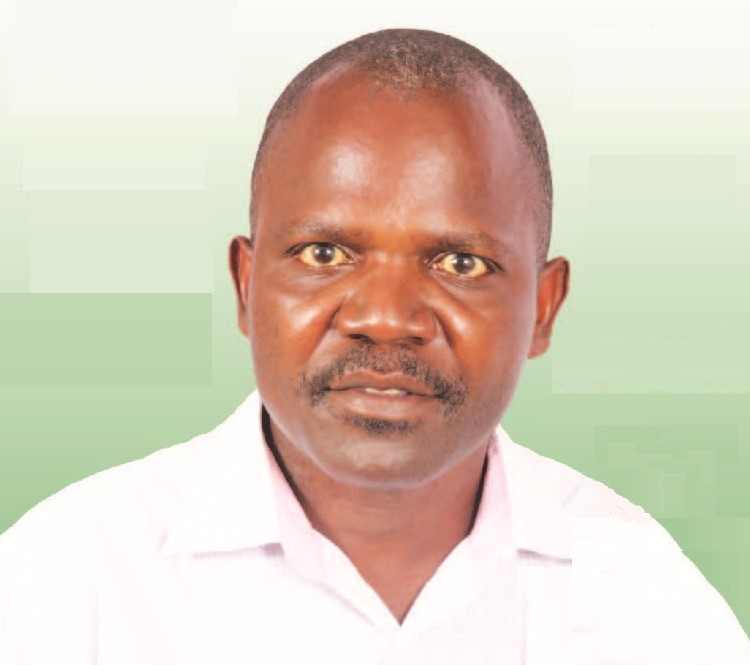 Daniel W. Wamalwa (Kenya): Daniel Wamalwa was trained in community development from the University of Eldoret (Kenya), and underwent an intensive training in community organizing by Community Organizing of the Philippines Enterprise (COPE). He worked with Medecins sans frontiers (MSF France and Belgium) in Nairobi's informal settlements before joining Pamoja Trust, where he coordinated many multi-million water and sanitation projects funded by the European Union and DFID in Kenya's informal settlements. He is currently working as Deputy Director and Head of Programmes at HECOF, an organization based in Kenya's western region, supporting rural communities in terms of empowerment and advocacy issues. He serves on IfE's Community Empowerment (COMET) coordinating committee, bringing in experience from both the urban and rural marginalized communities' struggles against forces who benefit from their miseries to enrich themselves.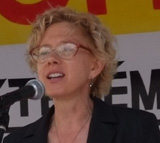 Deborah S. Rogers (US): Deborah Rogers has a PhD (Cultural Evolution) and MS (Ecology). She previously directed Technical Information Project – a citizen group providing public interest research and advocacy related to environment and development in the Northern Plains region of the US. She also taught at Oglala Lakota College – an Indigenous tribal college on the Pine Ridge Reservation; managed a multi-million dollar health disparities project working with Lakota tribes in South Dakota; and worked for the International Human Dimensions Programme of the United Nations in Bonn, Germany. As President of IfE, Deborah brings a commitment to developing IfE as a truly global network with broad-based and democratic decision-making.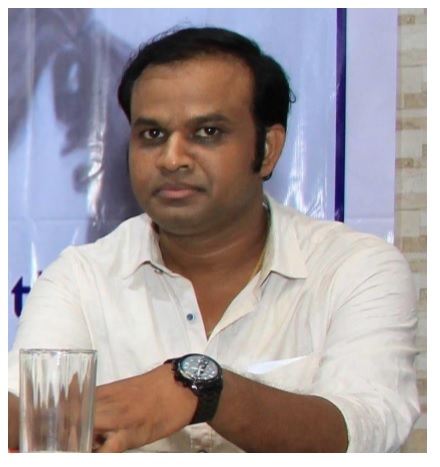 Dillip Pattanaik (India): Dillip, a development catalyst, has been involved in the development mainstream for the last 17 years. Dillip has been associated with many national and international alliances, organizations and institutions, and has carried out many studies, projects and programs. He has been relentlessly pursuing research and action for upliftment of rural and isolated communities through various development activities, through achieving SDGs, and through promoting and disseminating affordable technologies. Reiterating his commitment to ensure gender equality, equity, peace and development, climate change, action for youth and enhanced access to information, he has gained experience at the grassroots level as well as recognition across the globe. He has had many articles, papers in various journals, conference proceedings and social media published about various successful case stories.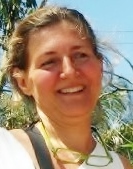 Elisabetta Rossi (Italy): Betta Rossi has a BS in Mathematical Sciences (Stanford-1981). Betta is from Italy, where she developed an early social and political consciousness participating in the student and feminist movements of the seventies. She also spent significant periods of her life in the US and in Sweden, gaining an understanding for differences in regional cultures and a sensitivity towards the experience of immigrant groups.  She has been a volunteer study aid for underprivileged children in the local elementary school; was involved in campaigns to raise citizens' participation and influence in local community life and government; and was among the founders of the Italy Equality Group – a small group of volunteers affiliated with The Equality Trust. She has been an active member of the Coordinating Committee of IfE's Equity Action Collaborative. Betta commits special attention to the provision of a secure collaborating environment on the internet – the environment in which IfE's various project teams can convene, discuss and elaborate ideas and strategies.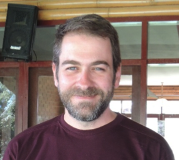 Fabio R. H. Gama (Brazil): Fabio Gama is a Brazilian human rights lawyer, educator and writer, working to empower struggling communities so they can create skills and raise awareness to promote and defend human rights across the world. Fabio holds a master's degree in human rights law from the University of São Paulo.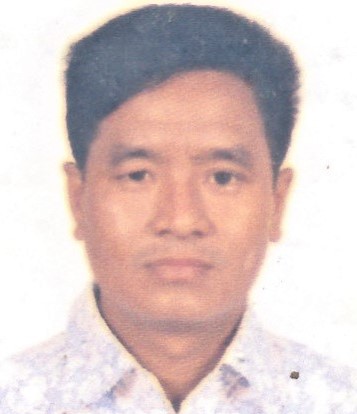 Gabriel Tripura (Bangladesh): Gabriel Tripura is a social development activist from the Bandarban Hill District, Bangladesh. He has his MA and EMBA, and is the founder of KOTHOWAIN (Vulnerable People's Development Organization). He has been dedicated to development work for the marginalized, multi-ethnic minorities, and Rohingya refugee communities from student life onward, working on community development, human and Indigenous rights, emergency response, good governance, development and empowerment for women and youth, climate change, and so on, in collaboration with communities, NGOs and UN organizations. He worked in consultancy at the local and national level in Bandarban Hill District Council CHTDF-UNDP, ADB, JICA, HOPE 87 and SONNE International Austria, and also worked for CARITAS, MSF Holland, and ActionAid. He has participated in many trainings, workshops and seminars nationally and abroad. His interest as team member at IfE is in working towards the common goal globally.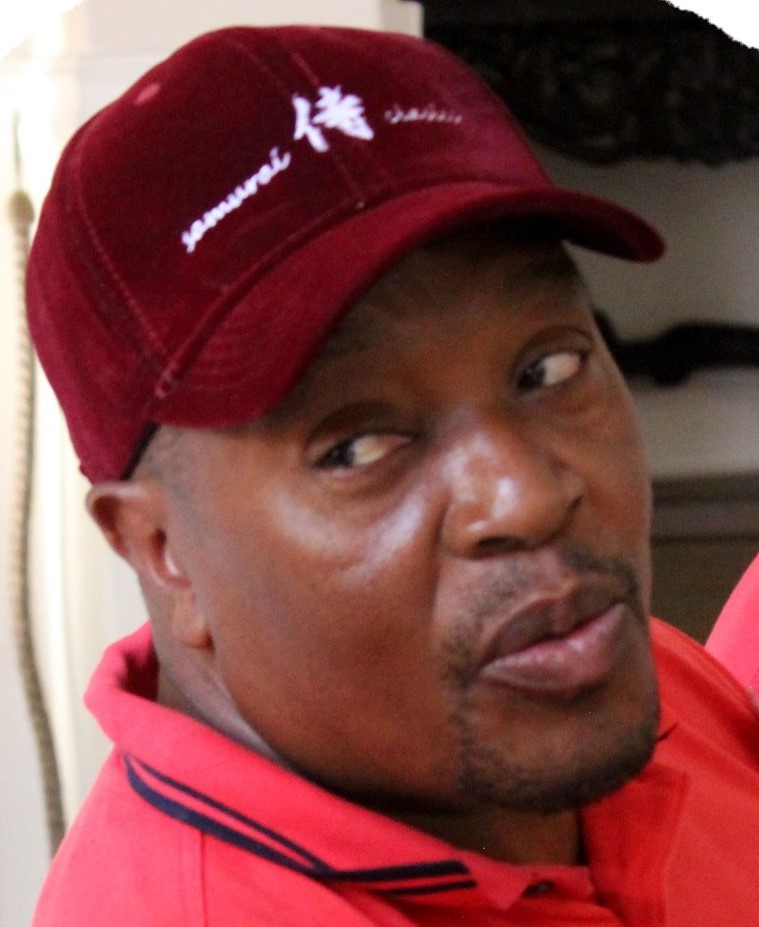 Meshack Mandlenkosi Mbangula (South Africa): Meshack Mbangula is the National Coordinator of Mining Affected Communities United in Action (MACUA), which was formed in 2012. He is also the chairperson of the Ekurhuleni Environmental Organization (EEO). As a human rights defender, he has a passion for supporting communities against the injustices from multinational companies. His strength in organizing communities to unleash their potential to engage from the base comes from collective construction, which starts from a determined concrete position and uses methods that are dynamic – continue developing through information-sharing and implementation. He believes that shared knowledge can be the architect for communities to create their own destiny. He is prepared to learn from IfE and share information to improve and prepare for the rise of the institution, to carry forward the changes and transformation needed to help us lead better. "United we conquer."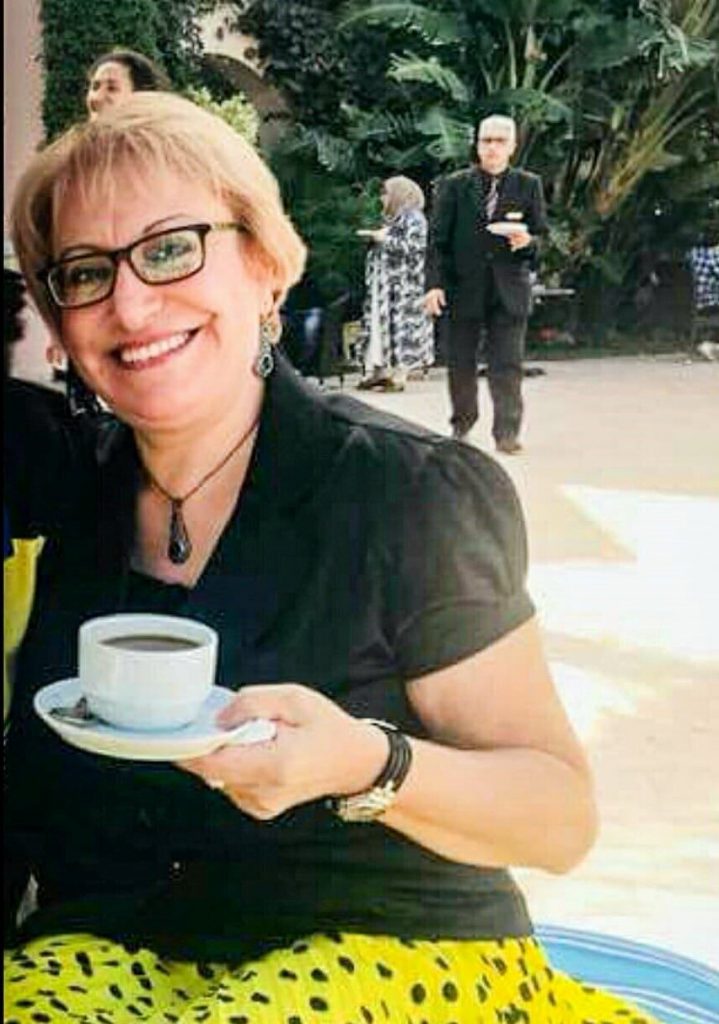 Najoua Bouraoui (Tunisia): Dr. Najoua Bouraoui is an ophthalmologist from Tunisia. She is currently the President of the Association for the Protection of the Environment and Sustainable Development of Bizerte (APEDDUB). She is also the Chair of the Pan African Climate Justice Alliance's Continental Executive Board, the National Coordinator of the Arab Network for Environment and Development (RAED), and the national Focal Point of the Global Network of CSOs for Disaster Reduction (GNDR). She is very passionate about children's rights and is a member of the Tunisian Association for the Rights of the Child, Bizerte Section (ATUDE of Bizerte). Inchallah, she will bring to the IfE board a wealth of leadership experience and passion on environmental issues and sustainable development.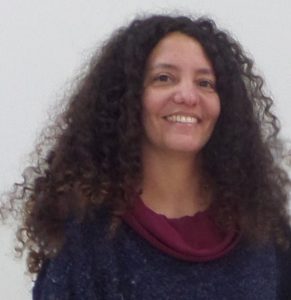 Noga Shanee (Uganda): Noga Shanee has a PhD in Biodiversity Management from Durrell Institute of Conservation and Ecology, University of Kent. She is a co-founder of Neotropical Primate Conservation, and worked in South America, focusing on environmental crime, government corruption and inefficiency, and the effectiveness of local community conservation initiatives. In 2017, she co-founded Reclaim Conservation, an NGO dedicated to changing public concepts of conservation, challenging mainstream conservation ideologies, and introducing alternative systems of locally run initiatives. Currently she lives in Uganda running NGO Aniye, supporting grassroots refugee initiatives and activism, while aiming to identify the root causes of the social and environmental crises leading to discrimination, poverty and forced migration in East Africa. Her extensive experience in the field as a practitioner conservationist and a social activist, gives her unique point of view on both environmental and social issues.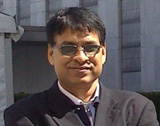 Pradeepta Kumar Nayak (India): Pradeepta Nayak obtained his Ph.D. in Development Sociology from Jawaharlal Nehru University, New Delhi. He possesses more than 20 years of experience in the areas of research, monitoring and evaluation; program planning and implementation, training and capacity building, documentation and publications in the themes of children, education, health, philanthropy, organizational and community development. Pradeepta worked as the Program Coordinator and, later, as the Executive Director with Sampradaan Indian Centre for Philanthropy (SICP). He was Senior International Fellow of 2013 at the Centre for Philanthropy and Civil Society, City University of New York, USA. Prior to joining SICP, he worked as Pedagogical Advisor and Village Director at SOS Children's Villages of India. He also worked as Research Officer in the Reproductive and Child Health (RCH) Program, an urban health project of the government of Delhi. Presently, Pradeepta works as a Research Analyst with the AMS Consulting Pvt. Ltd, and its Deputy Unit Head at Delhi. Pradeepta is interested in exploring the role of philanthropy in creating an equitable society.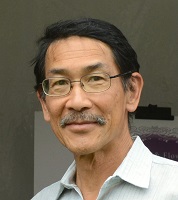 Sharat G. Lin (US, India): Sharat Lin, PhD (Medical Physics), is a research fellow at the San José Peace and Justice Center and its former president.  He was a co-founder of South Asians for Collective Action (US), a member of Jan Vigyan Samiti (People's Science Committee, India), and helped organize contract laborers for Vikalp (Alternative, India).  He writes and lectures on global political economy, labor migration, social movements, and public health.  He has been on the front lines of some epic moments in history, such the aftermath of the Naxalbari movement in India, the Cultural Revolution in China, the beginning of the Lebanese Civil War, Palestinian West Bank and Gaza during the early years of occupation, Portugal after the 1975 bloodless revolution, Nicaragua after the Sandinista revolution, Egypt during the Arab Spring uprising in 2011-2012, and Kurdish areas of Turkey during the battles against ISIS.  His recent investigations include election observing in Mexico and El Salvador, the tar sands of Alberta, and the political disaffection in the U.S. Rustbelt and Appalachia.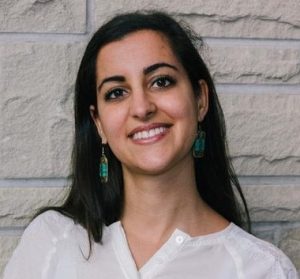 Siera Vercillo (Canada): Siera Vercillo is currently based in Toronto, Canada where she holds a PhD in Geography from the University of Western Ontario. She has been working in agricultural extension and research in sub-Sahara Africa, particularly in northern Ghana for the past 10 years. She is currently an Adjunct Professor and Postdoctoral Fellow at the University of Waterloo where she is focused on contributing to feminist political ecology scholarship of sustainable rural livelihoods, household food security, agrarian and nutrition transitions and urban food system development. She has published academic articles in Ambio, the Journal of Rural Studies, Third World Quarterly and has OpEds in Aljazeera and The Conversation-Africa. Siera works closely with African Ministries of Food and Agriculture extension staff, peasant farmer activists and scholars. She brings gold-standard evidence-based decision-making and planning to IfE that is in line with the values, interests and experiences of peasant farmers and their families for more sustainable, resilient and justice-oriented agri-food and nutrition systems.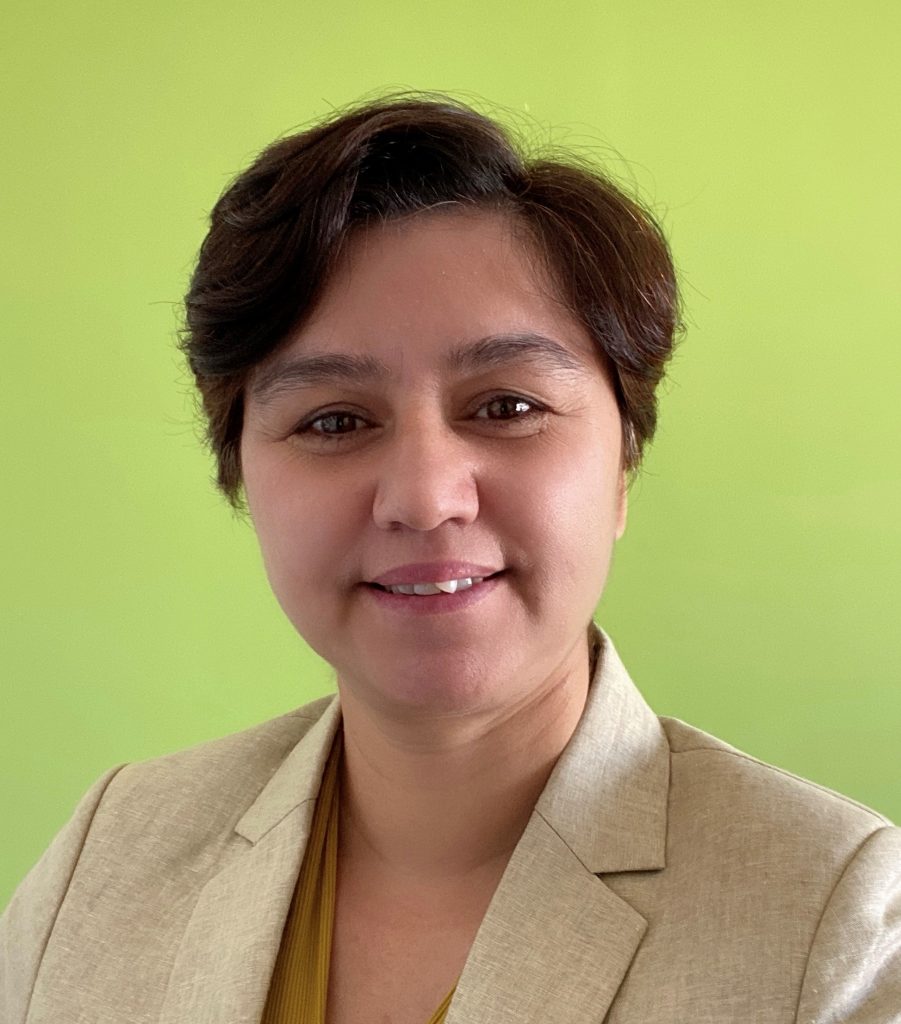 Sirjana Kafle (Nepal): Ms. Sirjana Kafle is known as a political and social activist, working with the university on academic research. She is an expert on anti- slavery issues, having 20 years of experience on human rights (focused on women and children), labor rights of modern days slavery survivors, and marginalized population of Nepal. She is skilled in designing and managing anti-slavery programs, managing multi-donor grants in a multi-cultural setting, and is an expert on gender, migration and women's political participation. She has more than 15 years' experience working at the policy level in foreign affairs and high-level advocacy.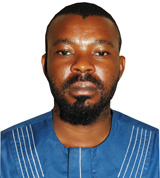 Williams Ngwakwe (Nigeria): Williams Ngwakwe studied geology at Kogi State University, Ayangba (BSc Geology), and environmental planning and protection at University of Abuja in Nigeria. He started as a social and human rights activist at university, and then did his compulsory youth service with the Delta State Ministry of Youth and Sport. He co-founded Concerned Youth Forum, an organization that focuses on empowering and mentoring of vulnerable youth and women. Williams is presently National Coordinator of Shacks and Slum Dwellers Association (SDA) of Nigeria, overseeing and coordinating the rights of slum communities to shelter and mitigating issues of forced eviction. He is also an IfE Field Hearings partner in Nigeria.
Note that one advisor (from Democratic Republic of the Congo) cannot be shown here, because it puts her life at risk.