President and Board of Directors
IfE's Directors are elected by the Advisors, and are charged with protecting IfE's legal and financial well-being.
DEBORAH S. ROGERS, President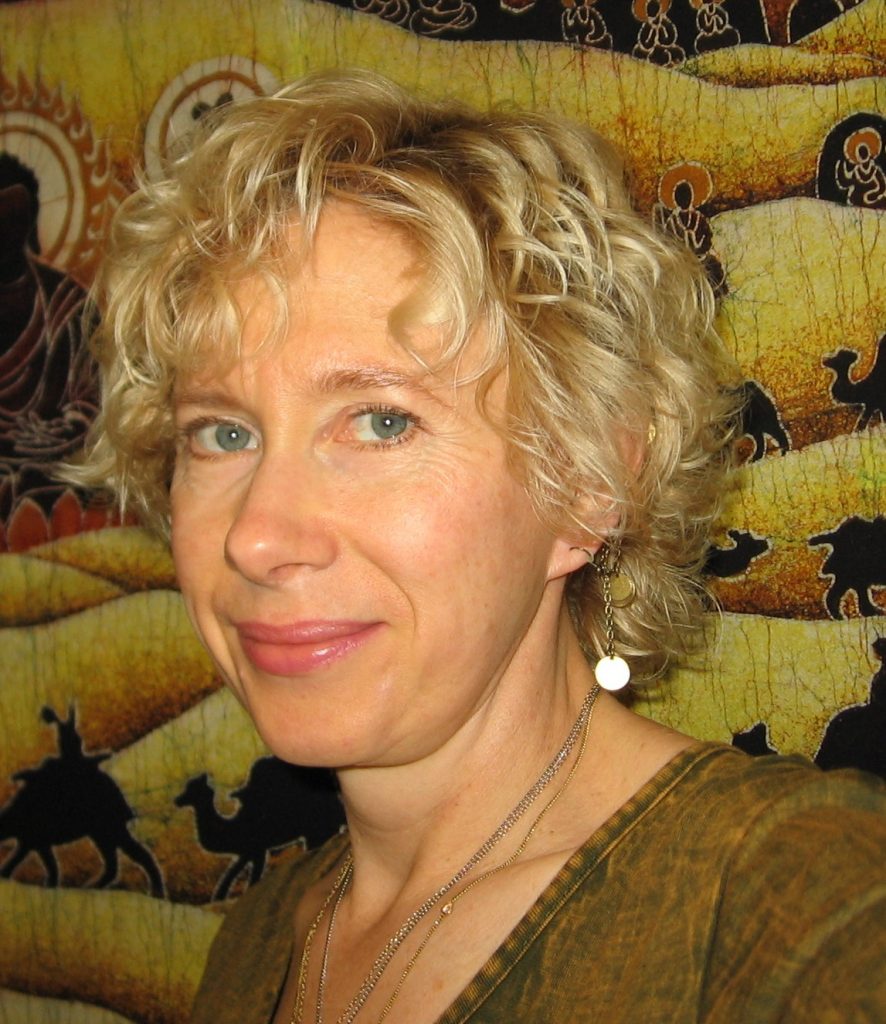 Deborah grew up in a multilingual academic family, living on four continents and establishing ties to a broad array of cultures. By the time she was 18, she had witnessed first-hand apartheid South Africa and Bantustans, the Angolan war zone, anti-American riots in Ghana, violence in inner-city St. Louis, and Lakota culture and reservation life in South Dakota.
Because of this early experience, Deborah committed herself to working against inequalities and for indigenous rights and empowerment over the years. She worked with the Black Hills Alliance, the Center for Alternative Mining Development Policy (Wisconsin tribes), the Cowboy & Indian Alliance, Women of All Red Nations, the Mni Wiconi water project, and the Standing Rock Sioux Tribe (writing their original water quality regulations). She reported for the Lakota Journal, directed the Walking Forward Lakota health disparities project, and taught at Oglala Lakota College on the Pine Ridge Reservation. Deborah has also followed the situation of the Indigenous (Batwa and Bambuti) forest peoples of the African Great Lakes region since the late 1990s, and has been working to support these Indigenous groups and their allies in this region since late 2015.
With a Master's degree in ecology from the University of Wisconsin-Madison, in 1980 Deborah founded and directed the non-profit Technical Information Project, providing public interest research, grassroots political organizing and strategic legal interventions on behalf of groups attempting to protect their communities and environment from exploitative mining and water development on the Northern Plains (US). In this capacity, she developed a range of public organizing, political, media relations, and 501(c)(3) management and fund-raising skills that allowed her organization to significantly influence the public discourse and outcome of events in a provincial and often hostile environment.
After shifting her primary focus from environmental policy to social issues, Deborah taught at a tribal college on the Pine Ridge Indian Reservation, contrasting traditional Lakota cultural perspectives with Western scientific views in every lesson. She then helped set up and run a multi-million dollar health disparities research project serving three Lakota reservations in South Dakota. This project, the first such large inter-ethnic collaboration in South Dakota history, required extensive cross-cultural dialogue, focus group input, language translation, and formal tribal review of project concepts. Meanwhile, in the aftermath of the September 11, 2001, attacks in the US, she founded and co-chaired a local intercultural group in western South Dakota which presented a series of popular forums on the shared history and values of Islamic, Jewish and Christian ethnic groups, successfully forestalling any threats of individual violence in the region.
Deborah's doctoral research at Stanford University (2005-2010) focused on cultural change, and particularly the spread of socioeconomic inequality as hierarchical societies displaced Indigenous societies. Her research findings have been published in PNAS (Proceedings of the National Academy of Sciences), Proc-B (Proceedings of the Royal Society-B), and PLoS ONE (Public Library of Science), garnering review comments including "one of the most significant papers to be written in anthropology in the last 20 years" (Nina Jablonski). Her study on cultural change was chosen as one of the "100 top science stories of 2008" by Discover Magazine. While at Stanford, she was also active in the Stanford Labor Action Coalition and the Stanford Immigrant Rights Coalition.
Several decades of experience and research led Deborah to identify socioeconomic inequality as one of the primary factors underlying our current unsustainable human trajectory.  After obtaining her PhD, she worked for the UN in Bonn for one year, and then founded Initiative for Equality, a global network of activists working on issues related to social, economic and political inequality. Her unusually broad background provides a significant advantage in taking on this complex and interdisciplinary issue. Deborah is equally comfortable doing cutting-edge research, going on the lecture circuit, or engaging in grassroots organizing. She devotes her lifetime of knowledge, experience and commitment to promoting the shift towards socioeconomic equality and sustainability in human society.
Deborah is a non-voting Ex Officio member of the IfE Board of Directors.
ROBERTO P. GUIMARÃES, Chair, Board of Directors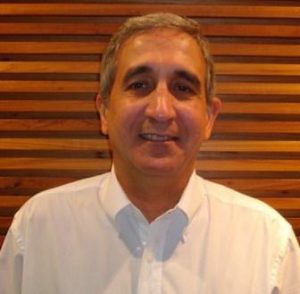 Roberto Guimarães (Brazil) holds a B.A. in Public Administration, and an M.A. and Ph.D. in Political Science. He is currently Visiting Professor at the Doctoral Program on Environment and Society, State University of Campinas in São Paulo, and Principal Investigator in Research Dimension III: Socio-Ecological Dimensions of DesiguALdades.net, an international network working on interdependent inequalities worldwide. He previously served as Chair and Vice-Chair of the Scientific Committee of the International Human Dimensions Programme on Global Environmental Change (IHDP), sponsored by the International Social Sciences Council and the International Council of Scientific Unions of UNESCO.
Between 1983 and 2006, Roberto was a staff member of the United Nations, serving at the Economic Commission for Latin America and the Caribbean in Santiago, Chile. His last position before returning to Brazil in 2007 was Chief of Social and Policy Analysis at the UN Headquarters in New York. He also served as Technical Coordinator of several UN international conferences on the environment, including  Rio '92, Rio+5, and Johannesburg 2002.  He has authored over 200 publications in 20 countries on political development and the formulation of social and environmental policies, including The Ecopolitics of Development in The Third World (winner of international awards, including best book published in 1991 on International Environmental Politics, and Outstanding Academic Book of 1991), and The Inequality Predicament (submitted to the UN General Assembly as the 2005 Report on the World Social Situation). Roberto served on the IfE Board of Advisors from its inception in 2011 until his appointment to the IfE Board of Directors in 2014.
DAVID BERRY, Treasurer, Board of Directors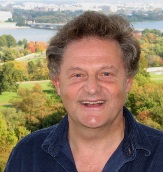 David Berry was born in Ottawa Canada, began school in Arlington, Virginia, and returned to Canada where he served as an economist in the Ministry now called Resources Canada. After immigrating to the United States, he was a principal in a company that built computers in the 1970s that automated buildings to save energy. He had the strange idea that computers would play a big role in our future.
David co-founded the Sustainable Water Resources Roundtable, a federal advisory committee subgroup, where government agencies, corporations, universities and NGO's work on sustainability of water resources including topics of available supply, water quality, infrastructure and habitat.
While at the White House Council on Environmental Quality for seven years during the Clinton Administration, he chaired Groups on Sustainable Development and Industrial Ecology in response to recommendations of the President's Council on Sustainable Development. The groups under his leadership, raised awareness of environmental, social and economic trends, and encouraged creative action by organizations and individuals.
David has spoken and undertaken projects in Europe, Asia, Africa and the Americas. He leads workshops and retreats in the US, Mexico, Canada, and gave seven talks in Russia in 2013 to a range of groups including the Academy of Science, business people in Moscow, the Science Forum of the former closed city of Chernogolovka, and a spiritual centre. He is a member of the Balaton Group, a global network on systems and sustainability.
David was President and Chair of the Dharma Centre of Canada, one of the oldest meditation centres in North America. He continues to support and teach at that centre and others, knowing a practice of calming and awakening deepens and enhances the experience of all other aspects of peoples' lives and encourages empathy for others.
In the 1970s and 80s, he performed on Korean and American television and radio including on National Public Radio's "The Prairie Home Companion."
DANIEL MATHEWS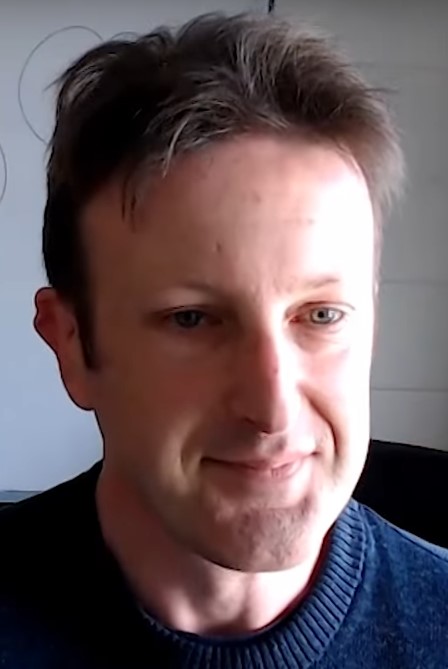 Daniel Mathews (Australia) is a mathematician and activist. He is a Senior Lecturer in the School of Mathematics at Monash University in Melbourne. He has degrees in law and science, diplomas in languages and music, a PhD in pure mathematics from Stanford University, has worked at a tech startup, and is admitted to practice law in Victoria. 
In addition to his academic work as a pure mathematician, his passion for social justice and equality has led him to various forms of activism. He was a founding member of Wikileaks and was involved in several of its early publications, such as the operating manual of Guantanamo Bay. He was the first individual involved with Wikileaks to face a lawsuit over its publications, successfully defending press freedom. Although long having parted ways with that organisation over various issues, he remains a strong advocate of press freedoms.
He has been involved in antiwar activism in the US, legal work for police accountability in Melbourne, advocacy for civil liberties and against draconian encryption laws in Australia, fighting for better conditions for university staff, and served on the council of an electoral political party. His writing has appeared in venues from the Guardian to technical mathematics journals. He has been involved with IfE since its inception, serving on the IfE Board of Advisors from 2011 to 2018.
EMELIA ARTHUR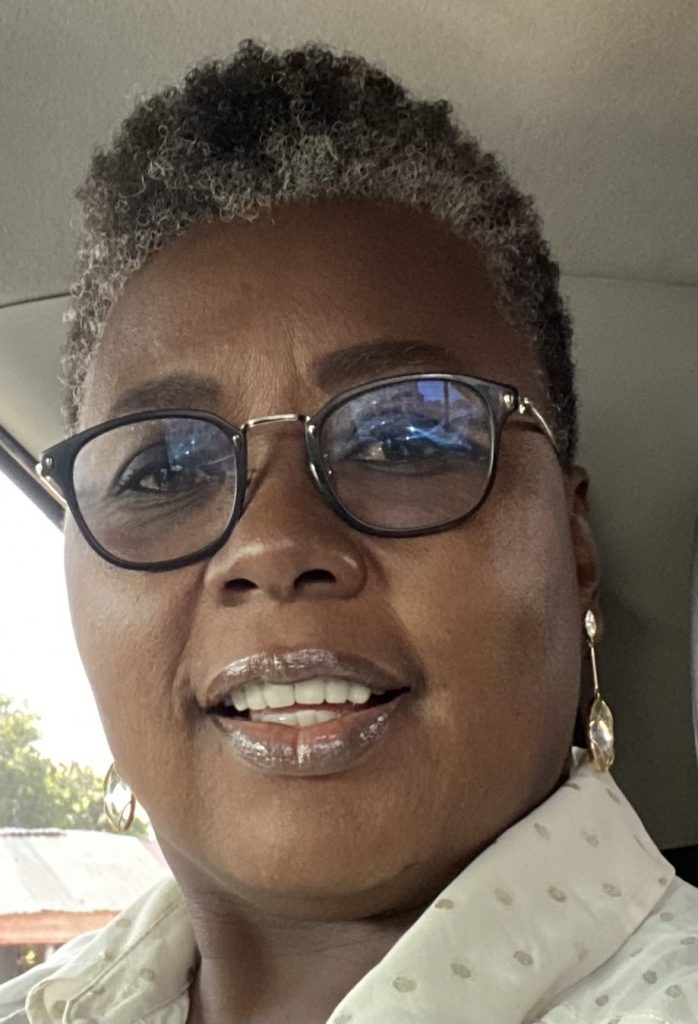 Born and raised by a single self-employed (small business owner) woman, I became aware of class distinctions and their attendant difficulties early in life. I saw and experienced poverty and deprivation. These experiences did not break me.  They rather molded and shaped me into the activist I am today – questioning the status quo and fighting for fairness, justice, equality, and equity. The strength to fight and continue to fight was imparted to me from seeing my mother's daily struggles to keep a roof over our heads, to keep clothes on our bodies and to put food in our stomachs. And in all that still smile and be thankful. Her courage and resilience built character and strength in all of us.
Throughout school my instinct to challenge arrangements I did not understand and speak up for others, led me to take on leadership roles. After secondary school, whilst waiting to go to university, I served as Regional Coordinator for Students Representative Council developing and implementing leadership training for young student leaders and taking on issues such as advocating for improvements in quality of food served in boarding schools, and the inclusion of secondary school students as voting members of the National Union of Ghanaian Students (which hitherto was dominated by tertiary institutions). Being female and young did not deter me at all as I had not encountered the notions of age and gender yet and how they withhold one from engaging in certain spaces.
In university I had to contend with gender bias and the difficulties women interested in leadership faced such as ineligibility for presidency of a mixed Hall of Residence. This jolted me! Reactions to females in certain courses such as mechanical engineering showed how backward thinking was rife in a supposedly institution of higher learning. This firmed up my resolve to engage in spaces perceived as for particular category of people. I resolved to fight marginalization in any form, shape and manifestation.
I did my one-year National Service in the Community Improvement Unit of the Ghana National Service Scheme in a rural community.  The tremendous positive impact that our work had on people's lives made a huge impact on me.  I changed my career path.  I abandoned my field of study and decided to work in social development.  My work in development education gave me deeper insights into the factors accounting for lack of the global South and the extreme wealth of privileged classes in the global North. This generated in me an interest in the field of natural resource management as a critical theatre of struggle for social justice and fairness. My natural resource rights work focused on community resource rights; communities' rights to participate in resource governance, their rights to directly manage resources, and their rights to equitable benefits from third party and especially corporate exploitation of community resources.
My fight for social justice – equality and equity – has involved civil society activism, political campaigning and office-holding, and public and private sector consulting – all without ever losing my focus on community development. Whether working in the local government system as a District Chief Executive of the Shama District, as a deputy regional Minister of the Western Region or as a Presidential Advisor in the Office of the President, I have held on to the underlying principles of fairness and social justice. When I have served on steering and advisory committees of Open Society Initiative in West Africa (OSIWA), FAO/IUCN/IIED/AgriCord Forest and Farm Facility, FAO/WB/IUCN/IIED Growing Forest Partnerships, Care International's Agricultural and Natural Resource Programme and many others, one thing has been consistent – principles of community development. And when I am working as a consultant to the West Africa Biodiversity and Climate Change, on Sustainable Cocoa, on Water and Sanitation, on Leadership training etc. the principles never change; and over the years, I have seen some real results that give hope that the struggle continues.
GILLIAN FLETCHER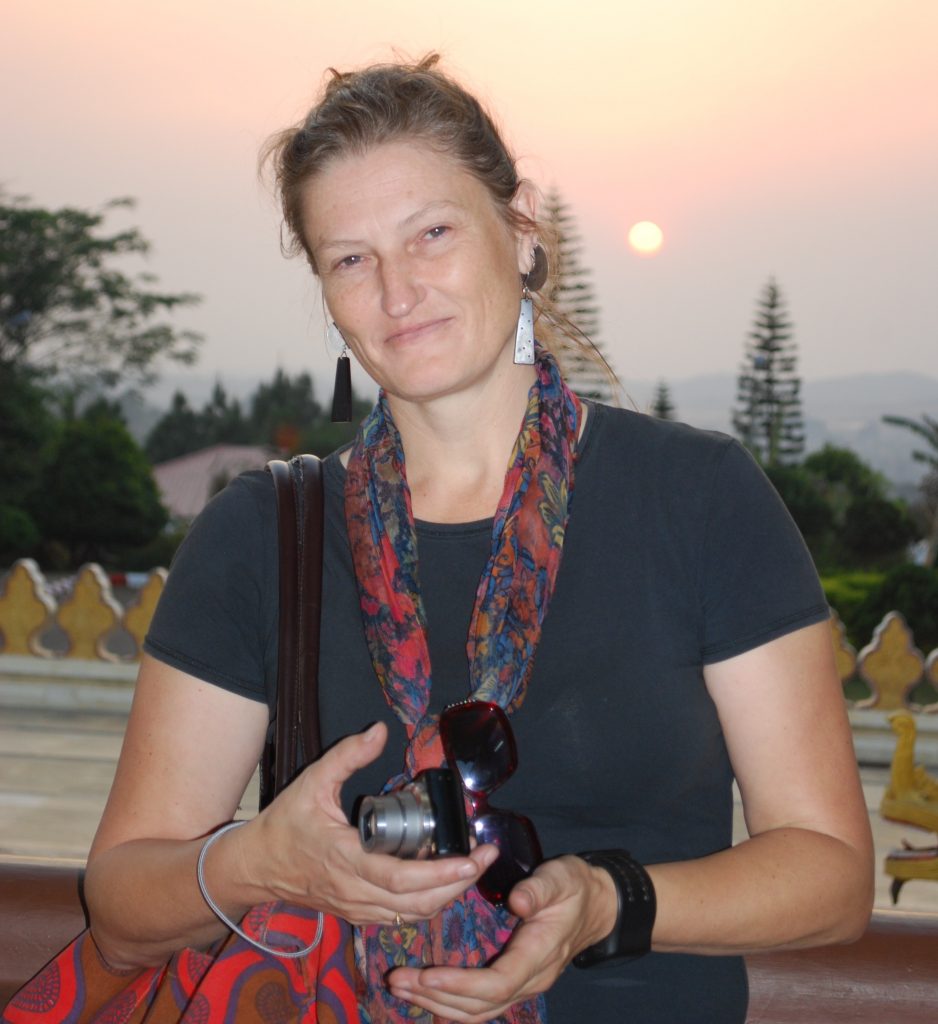 In today's world of rising inequity and abuse of natural resources, Gillian draws hope and resilience from the many amazing civil society activists with whom she has been privileged to work over the years. These activists, working to protect and promote rights to land, education, indigenous heritage, safety, equality for all and much more have taught her the value of practical wisdom and of participatory action and learning.
Since landing in Phnom Penh, Cambodia in February 2000 as a volunteer with UK agency VSO, Gillian has come to understand the ways in which this practical wisdom is so often either ignored or discredited by development projects that prize 'facts' and external technical knowledge over wisdom born of experience, grounded in emotions, and supported by contextually appropriate knowledge.
Her engagement in the international development sector is continually ambivalent, but Gillian is passionate about work that challenges those intersecting social hierarchies (such as gender, sexuality, physical ability, race/ethnicity) that constrain people's participation in decision-making and their access to resources such as health, education, employment, the legal system and natural resources. She is particularly interested in helping people explore how shame is used to constrain and confine people's sexual rights.
Based in Melbourne, Australia Gillian is the Gender and Diversity Adviser for leading Myanmar CSO strengthening and networking organisation Paung Ku. She is also an Honorary Fellow in the Department of Politics and Philosophy, La Trobe University, Melbourne, Australia; co-chair of the Australian Council for International Development's Sexual Rights in Development Community of Practice; a member of the Editorial Board of Culture, Health and Sexuality journal and a founding partner of CollectiveChange, which exists to support organisations in reflecting on their values and their practice.
Gillian has published a long list of academic journal articles, book chapter, reports and guidance notes related to inequity and international development. Her recent book on the topic, 'Engendering Transformative Change in International Development', published by Routledge in 2019, was described by Robert Chambers of the Institute of Development Studies, UK as 'a salutary and timely shock to past and much present thinking and practice in development … Its exploration of frontiers of professional understanding forces us to questioning how we see things, think and act.'
PEDI OBANI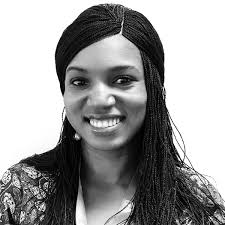 Pedi holds degrees in law and sustainable business management. She has worked in the higher education sector as a law lecturer since 2012, collaborating extensively with academics in Nigeria, South Africa, Canada, the Netherlands and the United Kingdom, among others. She is also a Barrister and Solicitor of the Supreme Court of Nigeria.
Pedi has a keen interest in the relevance of law as an instrument for social change. She is also quite passionate about promoting sustainable and inclusive development through her research. She has been published in several high impact academic publications on the rights to water and sanitation, climate change and gender issues, from the perspectives of inclusiveness and sustainability. Pedi has also provided consultancy services and policy advice to various international organizations on development issues relating to her research interests.
Spurred on by her passion for inclusiveness, Pedi has engaged in various volunteering and social activism initiatives. She was a founding member of the ISC Delft Chaplaincy Volunteer Group. She has also been involved in the activities of IfE in various roles since 2013, and from 2017 to 2020 she served on the IfE Board of Advisors.
In Memory: SOREN AMBROSE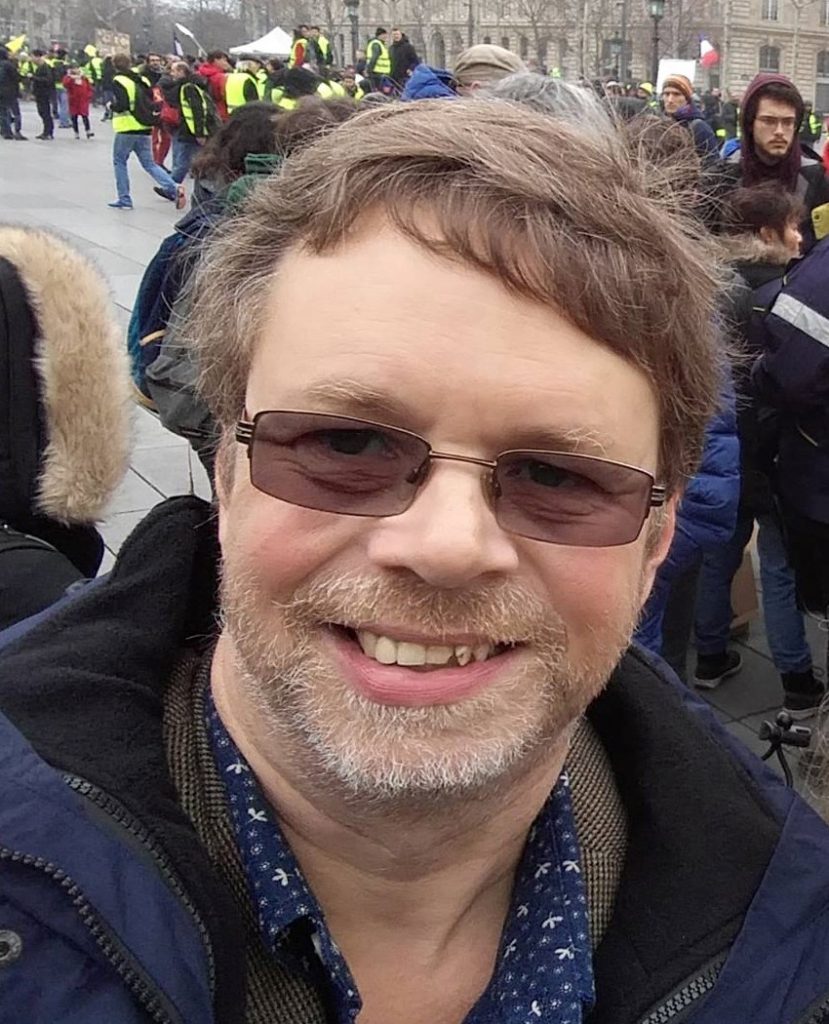 We are very sad to announce the death of our colleague, Soren Ambrose, on 05 December 2020.  Below is his own short bio, written for this website several years ago, followed by the obituary written in December 2020 by friends and family, for his global community of colleagues, friends and family.
BIO: Soren Ambrose comes from Chicago, and has degrees from New York University and the University of Chicago. He has been an activist for global economic justice since 1994.  His analyses of the international financial institutions (IFIs) and the global economy have been published and quoted extensively in U.S. and international media, and he was profiled in the Financial Times – unfortunately, on Sept. 11, 2001.
Soren's interest in economic justice developed during his graduate studies on Nigerian literature and politics at the University of Chicago. He joined the Chicago chapter of the 50 Years Is Enough campaign, a coalition established for the 50th anniversary of the IMF and World Bank, shortly after its founding in 1994, and moved to Washington in 1995 to work with it. During his time in Washington, he also worked with the Institute for Policy Studies, Nicaragua Network, and the Alliance for Global Justice, which he co-founded.  
He left the US in 2005 to move to Kenya, where he co-founded Solidarity Africa Network and Daughters of Mumbi Global Resource Center with his partner, Njoki Njehu.  In 2007 he became Africa Program Coordinator at the Bank Information Center (BIC), a watchdog on the international financial institutions. He joined ActionAid International in 2009 to work on development finance, and is now its International Head of Policy, Advocacy, and Research, based in Nairobi. In his various roles, Soren has visited over 60 countries and seen many kinds of systemic problems – plus a few successes.
OBITUARY:  Our beloved Christopher Soren Ambrose, 57, died in the early hours of Saturday, December 5, 2020 at Aga Khan University Hospital in Nairobi, Kenya while undergoing treatment.
Soren is survived by his loving parents, Larry and Karen Ambrose of Chicago, Illinois (USA), who are heart-broken by the loss of their only child. He is also survived by his devoted wife, Njoki Njoroge Njehu of Nairobi. He will be missed by hordes of family members friends, and colleagues around the world. Soren had an enduring love for family and a strong connection with young children – his nieces and nephews adored him and are bereft by his death.
Soren bravely and defiantly battled colon cancer since August 2017. He is remembered by family, friends, and colleagues for his dry wit and sharp sense of humor which often had his wife begging people not to encourage him by laughing.
Soren was a lifelong activist, with an early start in the effort to save the seals with Greenpeace and protesting Norway's whaling practices in the 1970s; he accompanied his dad, uncle, and grandfather who had gone to welcome the King of Norway to Chicago. They lost Soren for a while because he had wandered off across the road to join the protestors. His first trip to Africa was to Nigeria where he was hosted by environmental activist and writer Ken Saro-Wiwa. The plight of the Ogoni people and learning about Structural Adjustment Programs outraged him and changed the course of his life. He made the decision to leave the academy and abandoned his PHD dissertation in English to become an activist with the Chicago 50 Years is Enough Campaign. This momentous decision led to him and Njoki meeting in Washington, DC at a Steering Committee of the 50 Years Is Enough Campaign in January 1996.
Soren's love for Njoki was evident to all who knew him – he always spoke of her with fondness and obvious admiration.
Soren's activism saw him work for many great organizations, on life defining issues, and took him to over 50 countries. He may have started his life in the army base at Fort Dix, New Jersey (USA), but he finished as a true global citizen – even though Kenya denied him his constitutional right to citizenship by his marriage of 24 Years and 5 days.
His biting humor cleverly and easily obscured a sharp analytical mind, a tender, sensitive, caring guy whose deep and enduring commitment to the struggles for justice, peace, and dignity was unwavering. He was easily outraged by injustice and had a strong sense of solidarity with those suffering unjustly. He would be quite embarrassed by the outpouring of affection and loving tributes from so many people from throughout his life. Soren was generous with his time, freely giving of his many skills, and set high standards for himself – expecting perfection in everything he did, but being forgiving of others.
After his marriage to Njoki, Soren gained a large extended Kenyan family and was often irked by the many shared names, as well as multiple names used to refer to the same person. This from the same guy who was known as Chris until he was 11 before switching to Soren, huh? The irony of his complaint was not lost on him.
A funeral service is scheduled for 11:00AM on Friday, December 11, 2020 at the Njehu Family Farm in Rukubi village (Maina Road), Kabete Constituency, Kiambu County. Family and friends are meeting daily at his Kileleshwa home and at the Njehu Family home in Rukubi Village.