President and Board of Directors
IfE's Directors are elected by the Advisors, and are charged with protecting IfE's legal and financial well-being. IfE's President is appointed by the Board of Directors.
TEMITOPE OLAIFA, Chair, Board of Directors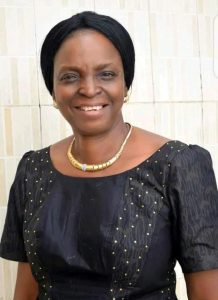 Temitope Olaifa benefited from great teachers who exposed her to the world. By the age of nine, Tope had discovered historical figures from William Wilberforce to Mary Slessor, and historical people from the Kanuri of Borno to the Mau Mau of Kenya, and a host of other peoples in Africa whose lives and experiences caught her interest. She  grew into an avid reader, which exposed her to wider terrains of life. She became a qualified teacher at the age of 16, launching her into leadership at a very tender age.
Temitope holds Master's and PhD degrees in Peace and Conflict Studies from the University of Ibadan, Nigeria. She currently coordinates the Peace and Strategic Studies and the Security and Intelligence Studies Programmes of the Federal University of Agriculture, Abeokuta, Nigeria. There, she engages through advocacy in issues of social and environmental justice, peace and conflict, anti-corruption, gender and governance in fulfilment of her university's requirements as a lecturer.
Temitope was trained as an Early Warning Signs monitor by the West Africa Network for Peacebuilding (WANEP) Nigeria. She is a training consultant on peace, security and governance issues for ActionAid, for Prisoners Rehabilitation and Welfare Action, for the West African Network for Peacebuilding, Rule of Law and Anti-Corruption (British Council), and for the United Nations Development Program (UNDP). She collaborates with the Ministry of Commerce and Industries towards the welfare of indigenous land owners in mining communities, under the aegis of the Federation of Nigerian Mining Host Communities. She is also a Monitoring & Evaluation expert and a community mobiliser.
Temitope is a member of the West African Action on Small Arms (WAANSA), and an NGO consultant on Environmental Education with the Federal Ministry of Environment Nigeria. She has worked with many national and international development agencies. She has also engaged in policy formulation on Women, Peace and Security; National Peace Policy; National Policy on Monitoring and Evaluation; Ogun State Law on the Environment; Ogun State Law on Disability; and the Ogun State Child's Rights Law.
As a Monitoring & Evaluation expert, Temitope has worked on assignments commissioned by the West Africa Network for Peacebuilding, World Bank, Lutheran World Federation, and a host of others. She has monitored and evaluated projects in Ogun, Lagos, Plateau, Bauchi, Gombe, Adamawa, Borno and Taraba States of Nigeria.
As a mediator, Temitope has engaged at the communal, organizational and familial levels, and has been able bring her proficiency in Alternative Dispute Resolution (ADR) to bear on the mediation processes, which have culminated in positive outcomes. As a community mobiliser, she has worked with youths, women and men in communities to develop mechanisms for mitigating Climate Change Impact. She has also advocated for government intervention in disaster risk mitigation in grossly impacted areas like the Owa River communities in Ijebu-Ode and Odogbolu areas of Ogun State, Ona-Egbo in Ilaro, Abule Otun in Abeokuta North Local Government, and Amolaso in Abeokuta South Local Government; all within Nigeria.
Temitope has worked with victims of human trafficking and child labor in border communities of Imeko-Afon, Yewa North, and has conducted training and empowerment programs for victims in Igan-Okoto in Yewa North LGA of Ogun State Nigeria. A Child's Rights activist, she has engaged the legislature on the passage of child-related bills at both the national and state levels.
As Chair of the Board of Directors for IfE, Temitope contributes her leadership, skills and experience in peace and security matters to the Initiative for Equality. This is especially important given the growing potential for violence during this time of climate change, food insecurity, resource grabs and mass displacement across the world.
DEBORAH S. ROGERS, President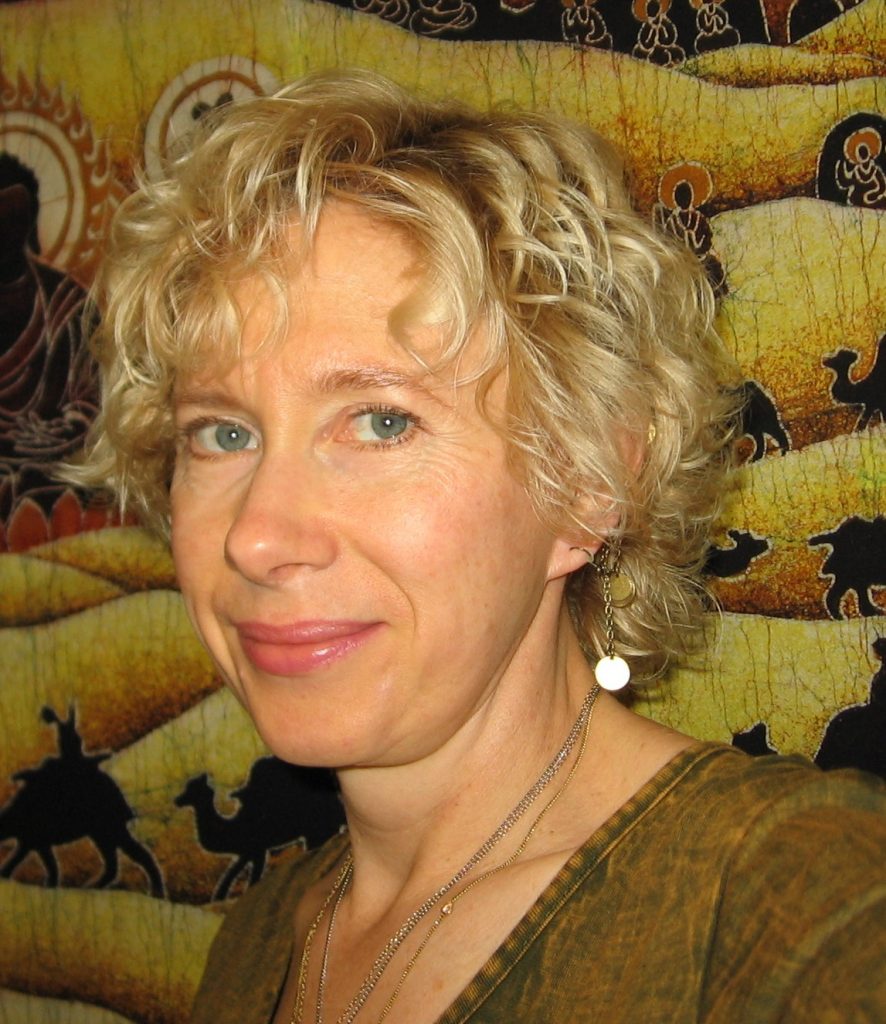 Deborah grew up in a multilingual academic family, living on four continents and establishing ties to a broad array of cultures. By the time she was 18, she had witnessed apartheid South Africa and the Bantustans, the Angolan war zone, anti-American demonstrations in Ghana, violence in inner-city St. Louis, and Lakota culture, reservation life and racism in South Dakota. Due to these early experiences, Deborah committed herself to working against inequalities and for environmental justice, rights and empowerment of indigenous and other marginalized peoples.
After obtaining a Master's degree in ecology from the University of Wisconsin-Madison and working for The Nature Conservancy, Deborah founded and directed the Technical Information Project. This NGO on the Northern Plains of the US provided public interest research, grassroots political organizing and strategic legal interventions on behalf of groups attempting to protect their communities and environment from exploitative mining, waste disposal and water sales. Here she developed a range of skills including public and political organizing, legal interventions, media relations, non-profit management and fund-raising. Her organization successfully influenced the public discourse, prevented the destruction of unique natural areas, and protected local communities from destructive development and even organized crime.
Indigenous people's issues have always been particularly important to Deborah. Over the years, she worked with the Black Hills Alliance in South Dakota, Wisconsin tribes, Women of All Red Nations, and the Standing Rock Sioux Tribe (writing their original water quality regulations). She reported for the Lakota Journal, directed the Walking Forward Lakota health disparities project, and taught at Oglala Lakota College on the Pine Ridge Reservation. With strong childhood connections in Africa, she also followed the situation of the Indigenous forest peoples (Batwa and Bambuti) across the continent for decades, and has been working to support these Indigenous groups and their defenders since 2015.
After shifting her primary focus from environmental to social issues, Deborah taught at the Oglala Lakota tribal college on the Pine Ridge Reservation, contrasting traditional Lakota cultural perspectives with Western scientific views in every lesson. She then managed a $5.5 million health disparities project serving three Lakota reservations in South Dakota. This project, the first such inter-ethnic collaboration in South Dakota history, required extensive cross-cultural dialogue, focus group input, language translation, and formal tribal review of project concepts. Meanwhile, in the aftermath of the September 11, 2001, attacks in the US, she founded and co-chaired a local intercultural group in western South Dakota which presented a series of popular forums on the shared history and values of Islamic, Jewish and Christian ethnic groups, successfully forestalling any threats of individual anti-Muslim violence in the region.
Deborah returned to graduate school in 2005, where her doctoral research at Stanford University focused on cultural change, and particularly the spread of socioeconomic inequality. Her research findings have been published in PNAS (Proceedings of the National Academy of Sciences), Proc-B (Proceedings of the Royal Society-B), and PLoS ONE (Public Library of Science), garnering review comments including "one of the most significant papers to be written in anthropology in the last 20 years" (Nina Jablonski). Her study on cultural change was chosen as one of the "100 top science stories of 2008" by Discover Magazine. While at Stanford, she was also active in the Stanford Labor Action Coalition and the Stanford Immigrant Rights Coalition.
Several decades of experience and research have led Deborah to identify socioeconomic inequality as one of the primary factors underlying our current unsustainable human trajectory.  After obtaining her PhD, she worked for the UN in Bonn for one year, and then founded Initiative for Equality, a global network of advocates and community organizers working on issues related to social, economic and political inequality. Her unusually broad background provides a significant advantage in taking on these complex and interdisciplinary issues. Deborah is equally comfortable doing cutting-edge research, going on the lecture circuit, or engaging in grassroots organizing. She devotes her lifetime of knowledge, experience and commitment to promoting the shift towards socioeconomic equality and sustainability in human societies.
Deborah's position as President of IfE is an honorary title in place of Executive Director or CEO. She is not a voting member of the IfE Board of Directors.
LUIZ FERRARO, Vice Chair, Board of Directors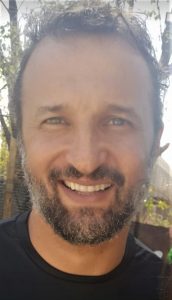 Luiz Ferraro received  a PhD in Sustainable Development from the University of Brasília, after a BA in Agronomic Engineering and a Master's Degree in Agricultural Sciences, both from the University of São Paulo. From 2000-2019 he taught as Professor of Environmental Sciences and Sustainable Development at the State University of Feira de Santana. From 2012-19, he also served as Superintendent of Environmental Research for the Secretary for the Environment of Bahia State.
Luiz currently coordinates work on 28 different social, economic and environmental programs for the Renova Foundation, created to restore the Doce River Basin after the 2015 Fundão Dam mining disaster. In this capacity, he oversees licensing and authorization processes, program monitoring and evaluation, team building efforts, and physical and financial planning for this $200 million per year program. Projects include traditional and indigenous peoples' initiatives, environmental monitoring, community development, socio-economic, educational and cultural projects, rural property planning and recovery, and ecological restoration. His earlier positions on this project included Social Development and Dialogue Manager (2019-20), Executive Director of Governance (2020-21), and General Manager of Recovery Programs (2021-22).
As a teen, Luiz read about a massacre of landless families, which opened his eyes to his country´s reality. This raw description showed how closely related inequality, misery, power, land ownership, land grabbing and violence have been across Brazil's history, but also at the local, regional and global level around the world. From the moment he learned about this, Luiz took responsibility and was determined to act so that marginalized people could empower themselves. He started his professional life working with the Landless movement, and his PhD research was on land grabbing, and the resistance by traditional communities. Luiz now brings his commitments, his personal and professional connections, as well as his expertise with political strategies, team building, projects and budget management to the IfE mission.  
DANIEL MATHEWS, Secretary, Board of Directors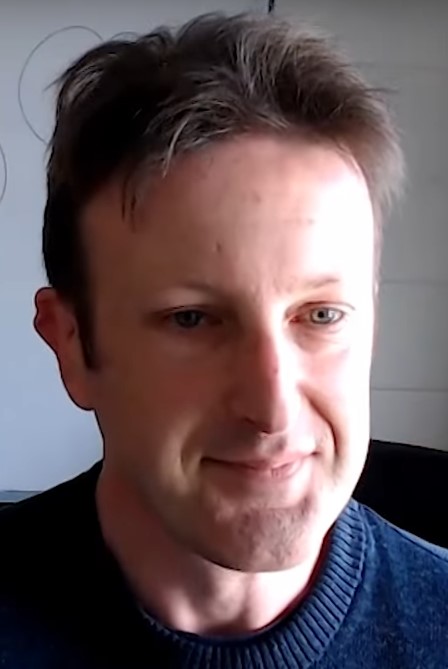 Daniel Mathews (Australia) is a mathematician and activist. He is a Senior Lecturer in the School of Mathematics at Monash University in Melbourne. He has degrees in law and science, diplomas in languages and music, a PhD in pure mathematics from Stanford University, has worked at a tech startup, and is admitted to practice law in Victoria. 
In addition to his academic work as a pure mathematician, his passion for social justice and equality has led him to various forms of activism. He has been involved in antiwar activism in the US, legal work for police accountability in Melbourne, advocacy for civil liberties and against draconian encryption laws in Australia, fighting for better conditions for university staff, and served on the council of an electoral political party. His writing has appeared in venues from the Guardian to technical mathematics journals. He has been involved with IfE since its inception, serving on the IfE Board of Advisors from 2011 to 2018.
PEDI OBANI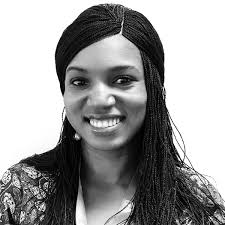 Pedi holds degrees in law and sustainable business management. She has worked in the higher education sector as a law lecturer since 2012, collaborating extensively with academics in Nigeria, South Africa, Canada, the Netherlands and the United Kingdom, among others. She is also a Barrister and Solicitor of the Supreme Court of Nigeria.
Pedi has a keen interest in the relevance of law as an instrument for social change. She is also quite passionate about promoting sustainable and inclusive development through her research. She has been published in several high impact academic publications on the rights to water and sanitation, climate change and gender issues, from the perspectives of inclusiveness and sustainability. Pedi has also provided consultancy services and policy advice to various international organizations on development issues relating to her research interests.
Spurred on by her passion for inclusiveness, Pedi has engaged in various volunteering and social activism initiatives. She was a founding member of the ISC Delft Chaplaincy Volunteer Group. She has also been involved in the activities of IfE in various roles since 2013, and from 2017 to 2020 she served on the IfE Board of Advisors.
In Memory: SOREN AMBROSE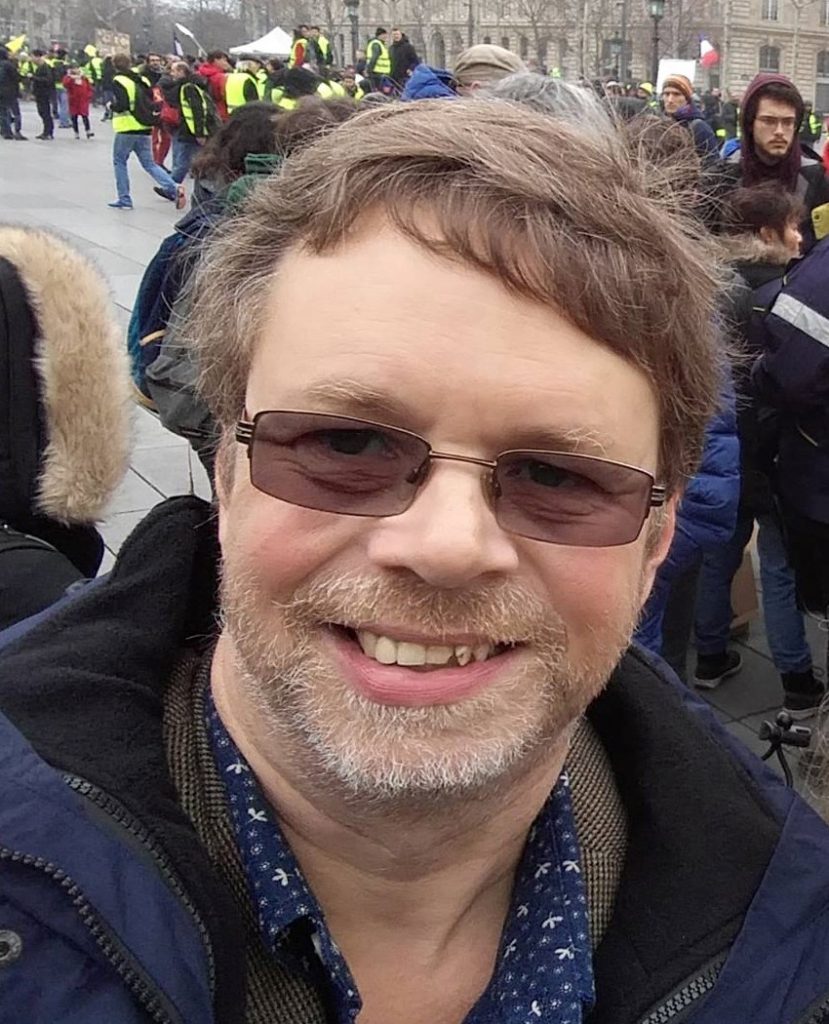 We are very sad to announce the death of our colleague, Soren Ambrose, on 05 December 2020.  Below is his own short bio, written for this website several years ago, followed by the obituary written in December 2020 by friends and family, for his global community of colleagues, friends and family.
BIO: Soren Ambrose comes from Chicago, and has degrees from New York University and the University of Chicago. He has been an activist for global economic justice since 1994.  His analyses of the international financial institutions (IFIs) and the global economy have been published and quoted extensively in U.S. and international media, and he was profiled in the Financial Times – unfortunately, on Sept. 11, 2001.
Soren's interest in economic justice developed during his graduate studies on Nigerian literature and politics at the University of Chicago. He joined the Chicago chapter of the 50 Years Is Enough campaign, a coalition established for the 50th anniversary of the IMF and World Bank, shortly after its founding in 1994, and moved to Washington in 1995 to work with it. During his time in Washington, he also worked with the Institute for Policy Studies, Nicaragua Network, and the Alliance for Global Justice, which he co-founded.  
He left the US in 2005 to move to Kenya, where he co-founded Solidarity Africa Network and Daughters of Mumbi Global Resource Center with his partner, Njoki Njehu.  In 2007 he became Africa Program Coordinator at the Bank Information Center (BIC), a watchdog on the international financial institutions. He joined ActionAid International in 2009 to work on development finance, and is now its International Head of Policy, Advocacy, and Research, based in Nairobi. In his various roles, Soren has visited over 60 countries and seen many kinds of systemic problems – plus a few successes.
OBITUARY:  Our beloved Christopher Soren Ambrose, 57, died in the early hours of Saturday, December 5, 2020 at Aga Khan University Hospital in Nairobi, Kenya while undergoing treatment.
Soren is survived by his loving parents, Larry and Karen Ambrose of Chicago, Illinois (USA), who are heart-broken by the loss of their only child. He is also survived by his devoted wife, Njoki Njoroge Njehu of Nairobi. He will be missed by hordes of family members friends, and colleagues around the world. Soren had an enduring love for family and a strong connection with young children – his nieces and nephews adored him and are bereft by his death.
Soren bravely and defiantly battled colon cancer since August 2017. He is remembered by family, friends, and colleagues for his dry wit and sharp sense of humor which often had his wife begging people not to encourage him by laughing.
Soren was a lifelong activist, with an early start in the effort to save the seals with Greenpeace and protesting Norway's whaling practices in the 1970s; he accompanied his dad, uncle, and grandfather who had gone to welcome the King of Norway to Chicago. They lost Soren for a while because he had wandered off across the road to join the protestors. His first trip to Africa was to Nigeria where he was hosted by environmental activist and writer Ken Saro-Wiwa. The plight of the Ogoni people and learning about Structural Adjustment Programs outraged him and changed the course of his life. He made the decision to leave the academy and abandoned his PHD dissertation in English to become an activist with the Chicago 50 Years is Enough Campaign. This momentous decision led to him and Njoki meeting in Washington, DC at a Steering Committee of the 50 Years Is Enough Campaign in January 1996.
Soren's love for Njoki was evident to all who knew him – he always spoke of her with fondness and obvious admiration.
Soren's activism saw him work for many great organizations, on life defining issues, and took him to over 50 countries. He may have started his life in the army base at Fort Dix, New Jersey (USA), but he finished as a true global citizen – even though Kenya denied him his constitutional right to citizenship by his marriage of 24 Years and 5 days.
His biting humor cleverly and easily obscured a sharp analytical mind, a tender, sensitive, caring guy whose deep and enduring commitment to the struggles for justice, peace, and dignity was unwavering. He was easily outraged by injustice and had a strong sense of solidarity with those suffering unjustly. He would be quite embarrassed by the outpouring of affection and loving tributes from so many people from throughout his life. Soren was generous with his time, freely giving of his many skills, and set high standards for himself – expecting perfection in everything he did, but being forgiving of others.
After his marriage to Njoki, Soren gained a large extended Kenyan family and was often irked by the many shared names, as well as multiple names used to refer to the same person. This from the same guy who was known as Chris until he was 11 before switching to Soren, huh? The irony of his complaint was not lost on him.
A funeral service is scheduled for 11:00AM on Friday, December 11, 2020 at the Njehu Family Farm in Rukubi village (Maina Road), Kabete Constituency, Kiambu County. Family and friends are meeting daily at his Kileleshwa home and at the Njehu Family home in Rukubi Village.