Community Empowerment
Inequalities in social status and economic well-being are locked into place by disempowerment; our goal is to help put marginalized communities in charge of their own development agenda and lives.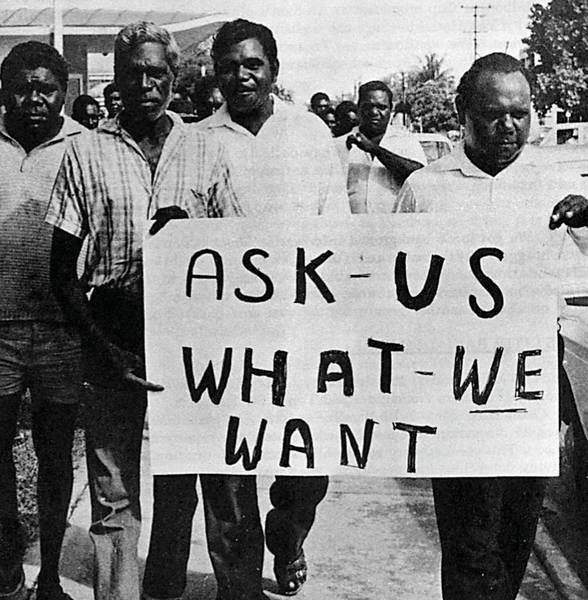 (Australia)
All around the world, IfE's Field Hearings communities reported to us that poor and marginalized people are disempowered when those with wealth use their political influence to generate more opportunities to enrich themselves, and block access to resources and opportunities by those who need it most. This systemic problem manifests itself through anti-democratic governance, corruption at high levels, pitting ethnic groups and marginalized populations against one another, vast inequalities in wealth and income, extreme poverty, extractive economies, land and resource grabs, human rights abuses, conflict, military occupation, and outright genocide.
Community members who participated in IfE's Field Hearings called on IfE to organize a way to follow up on their priorities. IfE is developing a set of activities that can be utilized by local organizations and regional networks to help their own communities to gain empowerment, to push back against the abuses, and to develop solutions to restore equitable development and a powerful voice at the local, national  and international levels. The project, called Community Empowerment or COMET, will consist of three components, facilitated by local IfE partners with strong ties to the communities:
(1) The first step is for us to listen, and for community members to be heard.
With coordination by IfE, our local Partners conduct Field Hearings around the globe to learn what people in disadvantaged communities are thinking about their future:
        

What are the main problems faced by their community?

        

What are some possible causes? Solutions?

        

How does inequality affect their community?

        

What is needed in order to have a more equitable and sustainable future?

        

What are their priorities for action?
The process of conducting Field Hearings is powerful in and of itself. It is often the first time that community members have been asked what they think and want, or have held an organized discussion on the problems and potential solutions.  Read more…
Now we are building on the Field Hearings to create a global Participatory Citizen Monitoring Network to scale up our efforts to empower marginalized citizens and hold governments accountable for more equitable development. Read more…
Read more about the Field Hearings and our Citizen Monitoring network (see Sidebar Menu to the left), then get involved!
(2) The second step is to convene community discussions on community-initiated economic development.
Participatory Enterprises (PARTICEN) discussions will be convened by local partners to explore ways to facilitate community-initiated economic development. These should be viable, sustainable, democratic, pro-equality economic alternatives that community members come up with. They should meet community needs, and use available skills and resources within the community.  
Members of IfE's PARTICEN Coordinating Committee are working to prepare a clear protocol for this portion of the COMET project,  including options for development to consider, and access to help from experienced experts. Read more about PARTICEN here.
(3) The third step is to set up Community Empowerment (COMET) Groups in each community.
These COMET Groups will be set up to help enable effective advocacy by community members, demanding that their rights and needs be met by local and national decision-makers. A COMET Strategy Discussion Group is currently working to develop a clear list of objectives and strategies that COMET Groups can think about as they develop strategies that will work for their own specific circumstances and needs. Community members must take the lead in setting priorities and choosing strategies! Local IfE partners are there to back them up.
We'll send out more details on COMET soon, and call for members of our global network to get involved!